Newspaper Recycling At Its Best!
With a focus on service to the newspaper industry, Reliable Paper Recycling takes great pride in our people and equipment, it's what sets Reliable Paper Recycling apart from our competitors.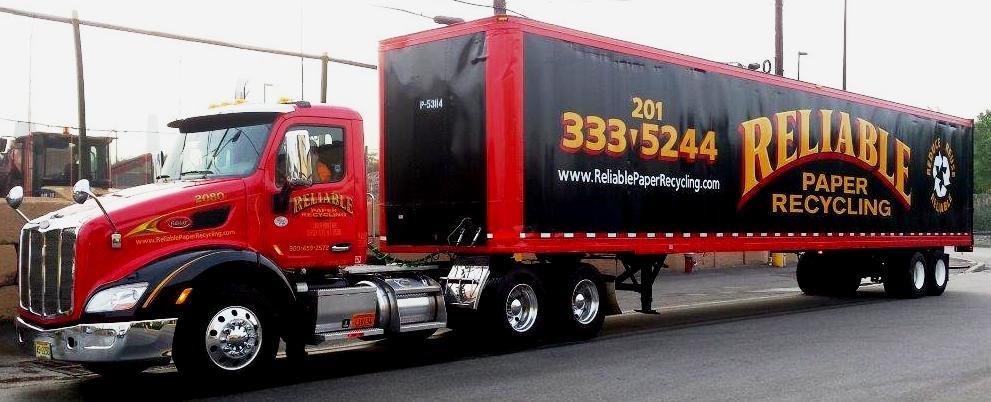 Here is what some of our customers have to say:
For several years, we have enjoyed working with Reliable Paper Recycling. Their service is highly professional, timely and efficient. In addition, they improved our paper waste collection process by providing new, automated compactors and installing a new waste transport and air duct system. We have saved a substantial amount of money through Reliable as a result of greater efficiencies and higher newsprint waste rebate values. The executives of the company are a pleasure to work with and I highly recommend their services.

Dirk Anthonis, President Stellar Printing, Inc.
I can't say enough good things about the experience the Star Ledger has had doing business with Reliable Paper Recycling for the past 4 years.  When our baler or compactor equipment goes down, their mechanics show up fast and always fix the problem without delay.  When my staff calls for service, their trucks show up, I call them the Uber of the recycling industry.  The owner Lenny is a pleasure to work with and I highly recommend their services.

John Dennan, Vice President & General Manager, The Star Ledger
Reliable Recycling is just that.  The firm consistently fulfills is obligations in a professional and dependable manner.  And, if ever we have a problem (if a baler or compactor malfunctions), Lenny, Louis and the team are responsive – Lenny has his people on our site within hours of learning about the problem.  There are a lot of moving parts in a business like NDA; that makes every supplier relationship count.  Recycling doesn't keep me up at nights because of Reliable.

Michael Presto, CEO, National Distribution Alliance
The minute Lenny Perrillo stepped into my office I knew Reliable Paper Recycling was going to be a perfect match for the Staten Island Advance.  My meeting with Lenny was on time, effective, and professional and those qualities radiate right down the line from the owners through every aspect of the business.  Serving all our paper recycling needs, Reliable is not only the company's name but it's the word that makes them so successful!

John Giustiniani, VP of Operations, The Staten Island Advance
Newspaper Recycling
Reliable Paper Recycling is truly a full service recycler so what exactly does that mean? To us, this means Reliable provides the direct hands on service that's needed in order to streamline the recycling process which in the end provides our customers with the lowest cost of operation.
Here are some questions and answers that may help you better understand Reliables "Full Service".
Is Reliable a broker service?
No, Reliable services there customer directly with over 30 trucks including tractor trailers, packer trucks, straight trucks and roll-offs all operated by Reliable trained employees, never a sub contractor. Reliable collects, bales and markets recycle material directly to end use paper mills.
How many hours per day/week does Reliable operate and where are you located?
Reliable operates 24 hours a day, 7 days a week. We are located in Jersey City and our recycling facility sits on 22 commercial acres near Liberty State Park.
Does Reliable offer tours of their recycling facility?
Absolutely, in fact Reliable encourages companies considering doing business with us to start by touring our facility, meeting our people and seeing what we are all about.
How many years has Reliable been in business and who owns Reliable?
Reliable is celebrating 30 years in business and its sole owner, Lenny Pirrello takes pride in what his company has accomplished through steady growth, much of which comes from customer recommendations over the years.
More Information
Call Lou Troiano at 201-333-5244 ext. 132 or email lou@reliablepaperrecycling.com for more information.