Cardboard Recycling
Reliable offers comprehensive recycling programs for a wide-range of businesses, warehouses and distribution centers. We will provide the equipment and marketing of your cardboard commodity.
Reliable Paper Recycling will provide your company with a comprehensive recycling program capable of identifying and handling all of your facility's needs. Our in-house fleet of over 75 trucks including Roll-Offs, Packers, Trailers and Straight Trucks coupled with our experienced Maintenance Team, makes Reliable a company regarded by many as the BEST in the industry!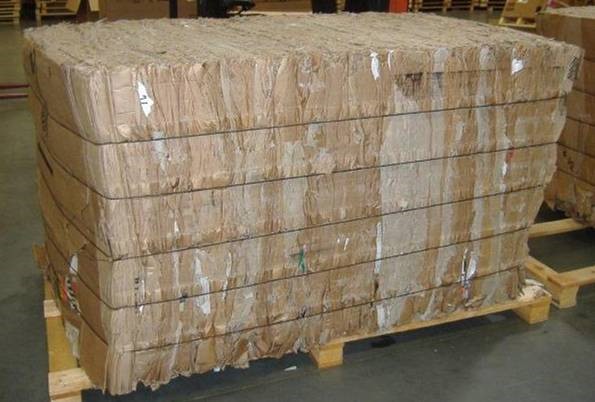 Services Offered
Cardboard (OCC) – Loose or Baled
Office Paper – Office collect programs availed using 64 and 96 gallon plastic carts for all newspaper, magazines and computer paper
Confidential Paper Shredding – Certified Document Destruction – On-site & Off-site services available
Equipment
Reliable Paper Recycling has over 30 years of experience in providing the most cost effective and efficient equipment necessary to successfully handle all of your company's recyclable material.  Reliable can provide your facility with the proper equipment or work with you to find discounted pricing from leading equipment manufacturers…the choice is yours!  With Reliable's in-house Maintenance Team, consisting of over 25 welders and mechanics available 24 hours a day/7 days a week, Reliable stands will make sure your equipment is always in good operating condition.
40 Cubic Yard – Stationary: Includes walk on floors, thru the wall shoots, side metal rails, hoppers & full enclosures.
30 Cubic Yard – Self-Contained: Used in Wet Waste Applications.
Horizontal Baler: 60 inch & 48 inch wide balers.  Can be used for Cardboard & Plastic.
Vertical Baler: For large volumes of Cardboard.  Can be used in conjunction with conveyor belts, tip carts, or may be hand fed.  The balers can also be equipped with an automatic bale tying system as well as electric eye start-up and shut-down systems.
Styrofoam Baler: Capable of grinding and compacting Styrofoam into marketable size bales.
Screw Conveyors: Capable of grinding and compacting various types of materials into 40 yard containers.
Pre-Crushers: Capable of crushing material and then compacting the material into a container.
More Information
Call Lou Troiano at 201-333-5244 ext. 132 or email lou@reliablepaperrecycling.com for more information and a free waste audit.