Company Overview
Reliable Paper Recycling is one of the largest recycling companies in the Tri-State area operating a NJDEP licensed and approved recycling facility. Reliable is a family owned and operated company located in Jersey City, NJ who has been in business for over 30 years and employs more than 60 people with a 24 hour a day, 7 day a week operation.

Reliable owns and operates a fleet of 75 plus trucks which include roll-offs, packers, tractors and straight trucks.  Also included in our fleet are 20, 30, 40 and 50 yard containers along with 48 and 53 foot trailers.  Reliable's highly trained and experienced Maintenance Team offers our customers on-site and off-site service on all recycling equipment.  Reliable is also a NYC solid waste hauler licensed through the Business Integrity Commission – BIC License #54.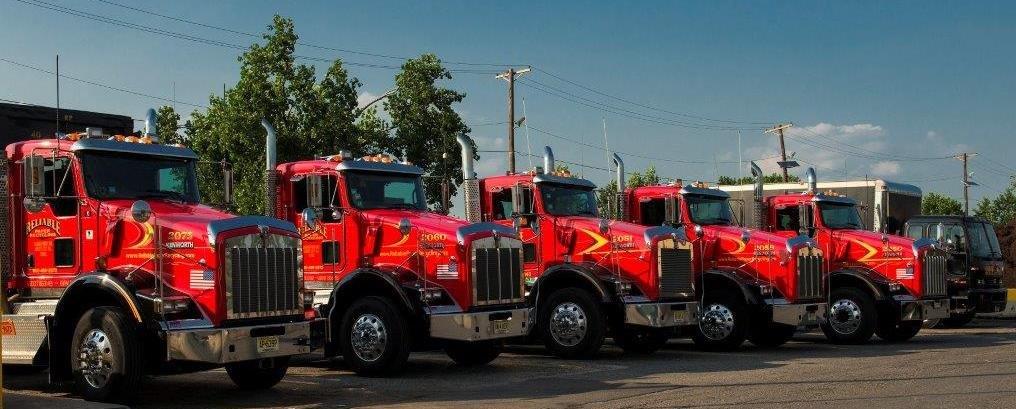 Reliable Paper Recycling can help your company meet its environmental goals, big or small! Entering into a partnership with us will help enhance your company's Sustainability efforts, which may include zero landfill initiatives.
Reliable Paper Recycling is capable of recycling High Grade Paper, Office Paper, Cardboard (OCC), Newspaper, Printer's Waste, as well as Coated and Non-Coated Books.
Reliable provides a variety of recycling services: On-site and Off-site Paper Shredding, Certified Document Destruction, Wood Pallet Removal and Recycling, Plastic Recycling and Styrofoam Recycling.
We can also provide the necessary equipment to manage your recyclables, such as Balers (Small Vertical & Large Horizontal) and Compactors (Self Contained & Stationary Units).  All equipment is provided, installed and maintained by Reliable's highly trained Maintenance Team, which is available 24 hours a day, 7 days a week!
Reliable Paper Recycling  service area includes all of New Jersey, Manhattan, Long Island, Westchester, and parts of New York State, Connecticut and Pennsylvania.  Our solid reputation is built on service and customer satisfaction.
More Information
Call Lou Troiano at 201-333-5244 ext. 132 or email lou@reliablepaperrecycling.com.